SXOLLE Ciders Eat out To Help Out Guide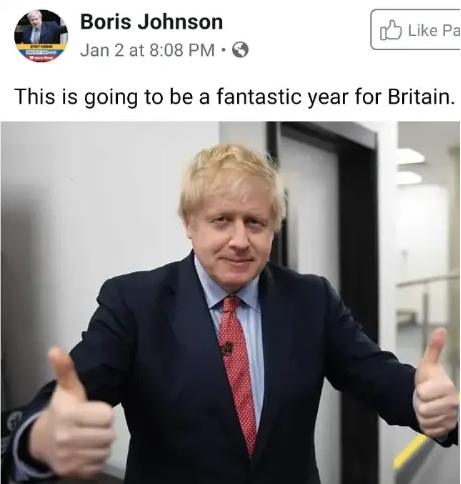 2020 began with the double thumbs up, but before we knew it, it was 2 middle fingers...
But not ones to dwell on the past, as a bit of a thank you from all those at Downing Street for staying indoors for all those many months we now all get to eat out for up to 50% off. But now the trouble is, where to go? With so many options on the table we thought we round this Tuesday off with a bit of an eat out to help out hit-list.
---
After winning the 'Best London Takeaway' this year, it's no shock that What The Pitta has made the list. The more surprising part about the takeaway chain is that they are entirely vegan. They're Vegan Doner is oozing with all the sloppiness that makes takeaway food so seductive, but it goes down a heck of a lot easier and without any guilt. If you're a newbie to vegan food, or maybe feel a Doner is only a Doner worth eating if its meat, then Eat Out to Help out is the perfect opportunity to sample meat replacment 'pleasure' food for half the price. Not all of the stores have seating available, but the Camden branch however does, qualifying you for Rishi's 50%.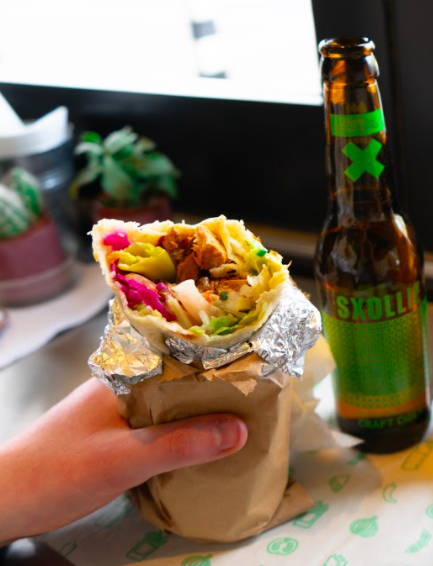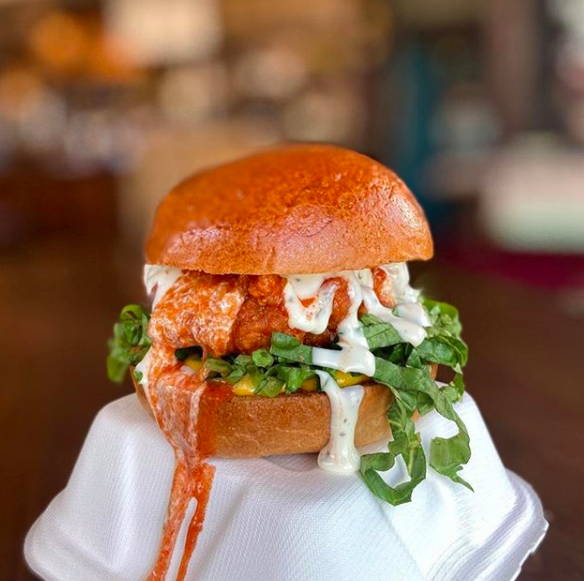 The Pub Love venues have been described as being easily reached for wherever you work in London. With locations in London Bridge, Pimlico, Battersea, Islington, Euston, Waterloo and Paddington it's clear to see why they're popularity is growing with London workers. And better yet, they didn't sack all of their staff like a big pub chain that we all know are famous for their wall of microwaves.
Pub love really put the love back into pub food, and it shows by their burgers. Hand crafted, and made fresh with an added ingredient of being worth the wonga. Paying 50% for these bad boys is criminal, especially when they are already tantalising enough without the discount.
"WORKING LUNCH" - CANOVA HALL & SERATA HALL
Based in Brixton and Shoreditch, Canova and Serata hall are quintessentially boojey. If your working from home set up isn't quite spacious enough, the halls offer hot desking where for £25 a week you can take advantage of free wifi and have refillable coffee. The venues are part of the Eat Out to Help Out scheme Monday to Wednesday, making their breakfast and lunch menu seem even more appealing: especially when you can now get two meals for the price of one. They have a pizza menu as well as other classics like avocado on toast, but our recomendation would be the smoothie bowl for breakfast followed by beetroor gnocci for lunch.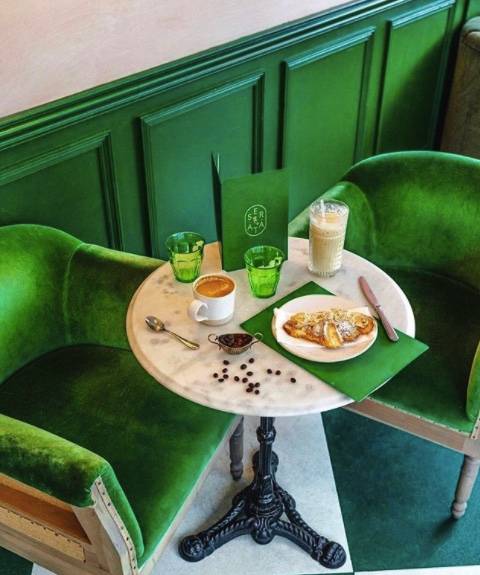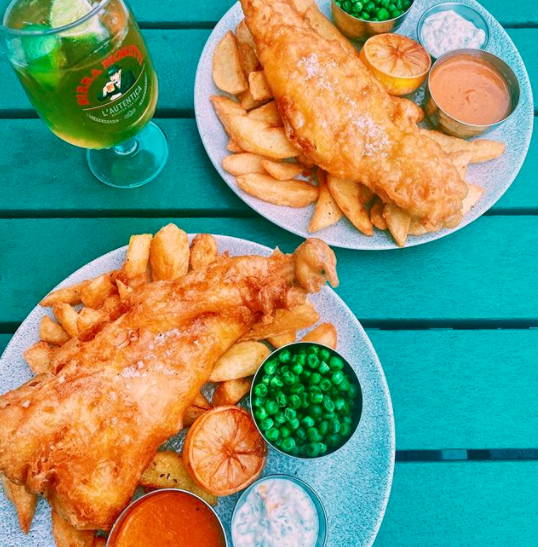 Nestled in between Angel and Islington tube stations, and a short walk away form the regents canal: The Alpaca is everything we love about pubs. The menu is typical of pub food, with more love and care than your locals efforts. Some pubs at present feel more like coffee shops in our post-rona world, with the atmosphere feeling more restrictive for what people love about pubs. The Alpaca, however, is a throw back to how pubs should feel. Even though it has a one way system with spaced out tables, come dusk the pub transforms into a nighttime spot that easily whisks away any thought of the buzzword of the century: COVID-19.
The Alpaca would certainly be our choice for a pub trip with friends, as with 50% off food you get a lot more than just a bargain: you get an actual night where it feels like 2019 again.
CARBO-LOADING - STABLE PIZZA
As cider lovers first and foremost, and foodies a close second, it would have been criminal for us to not mention Stable Pizza. With two venues in London, the cider and pizza finatics also have a big presence throughout the South West of the country. If you're looking at staycations, Stable Pizza can be found in all the places that appeal to people looking to escape the city for the weekend like Bath, Cheltenham and Bournemouth.
The chain also has an impressive vegan menu, making it ideal for cheese lovers everywhere despite whatever lifestyle they are following.  
If you are new to Stable Pizza, the cider aspect of the menu does make for an interesting time out. The staff are are happy to chat about the different cider style and give you tastes of anything and everything: this being said, there's definitely three ciders on the menu that have out vote every time...