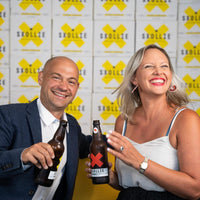 Most business owners will tell you that you need to work hard, stay focussed on the job in hand, and capitalise on any luck that comes your way. You will also need to dig deep and hustle like never before, because no one else will believe in your company quite like you do.
So, when Laura and Karol created their business, the obvious name for their new venture was SXOLLIE: hustler, disrupter, go-getter.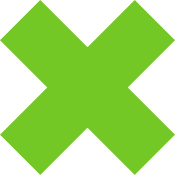 Over a year of long-distance dating, meeting in far-flung countries to steal some precious time together, Karol and I had many a discussion about our future and we knew that we wanted to share every element of it together, including the financial.  Both of us have a strong entrepreneurial spirit and our skills complement each other so we felt sure that we could create a business partnership which would give us the exciting lifestyle we craved. But we hadn't quite settled on the big idea.
Karol hated his job as a chartered accountant. While I loved my career in sustainability, I wanted to try my hand at setting up a truly sustainable business based on trade, not aid. One thing we shared was a love of a good quality tipple and delicious food – but cider was not on the radar.
At the time, a craft revolution was taking place; from beer to gin to garagiste wines, we marveled at everything from the liquid to the branding. We researched the alcohol market (!) and at the back of the dusty supermarket shelves sat cider. On the one end of the spectrum lay the tractor-clad sleepy orchard ciders which weren't my cup of tea at all, and on the other, the overly sweetened flavoured rubbish that reminded me of Oros (look it up - you'll know what I mean). And that was the lightbulb moment.
Having grown up in South Africa, I knew we had incredible fresh apples, but no one had thought to turn them into cider. Our love of fine wine also meant we thought about using single varietal apples and single estate provenance to make distinctly different ciders. A cut above those others gathering dust on the supermarket shelves.
Thank f*ck it worked and tasted just as we had pictured with no added sugar, concentrate or water needed to make it taste good, oh and we managed to make it vegan too. PHEW. We also hit our early sustainability goals: our emissions are much lower than our UK competitors; all our packaging is recyclable; and we are promoting youth empowerment. It is our genuine belief that business should contribute to society, so SXOLLIE is more than just about making money. SXOLLIE is now the UK's first cider company to be certified as a B Corp, and one of only a handful of alcohol brands to achieve this accreditation.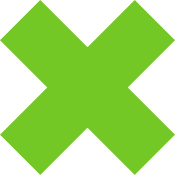 SXOLLIE is more than a cider, it's a call to action: dare to give a damn about creating a world that's not just better, but damn awesome.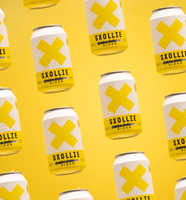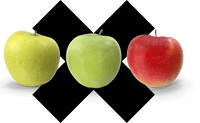 SXOLLIE is single varietal cider. That means only one type of apple is used per bottle. No mix and match. No confusion. 3 definite tastes, all unique from each other. And better yet, you've already tried them. They're famous apples you know and love. The ones you eat every day. But we've narrowed them down to the top 3 for you. Britain's favourite apples.
The Sweet, The Sour and downright fruity
Here's how we enjoy it: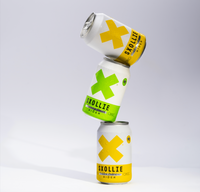 On its own on a hot sunny day at about 5pm as the sun dips behind our London garden wall, and I'm no longer squinting to see my friend's face. Perhaps with a block of cheese dipped into Karol's uncle's famous crab-apple chutney – but that's optional. 
X spicy, Pad-Prik-King made from succulent pork belly fried in curry powder, chilli, lime leaves and basil with beans. The spice with the sweetness of the Golden Delicious blows my mind every time. Why on earth would you ruin curry with a beer?
Mushy rhubarb with Jude's salted caramel ice-cream. It's the perfect accompaniment to dessert when you still want "something" but not yet another glass of wine. It refreshes your palate and mind.
Use left/right arrows to navigate the slideshow or swipe left/right if using a mobile device
Choosing a selection results in a full page refresh.
Press the space key then arrow keys to make a selection.