Born To Explore | My Winter Warmers with Charlie Craig
Born To Explore: My Winter Warmers with Charlie Craig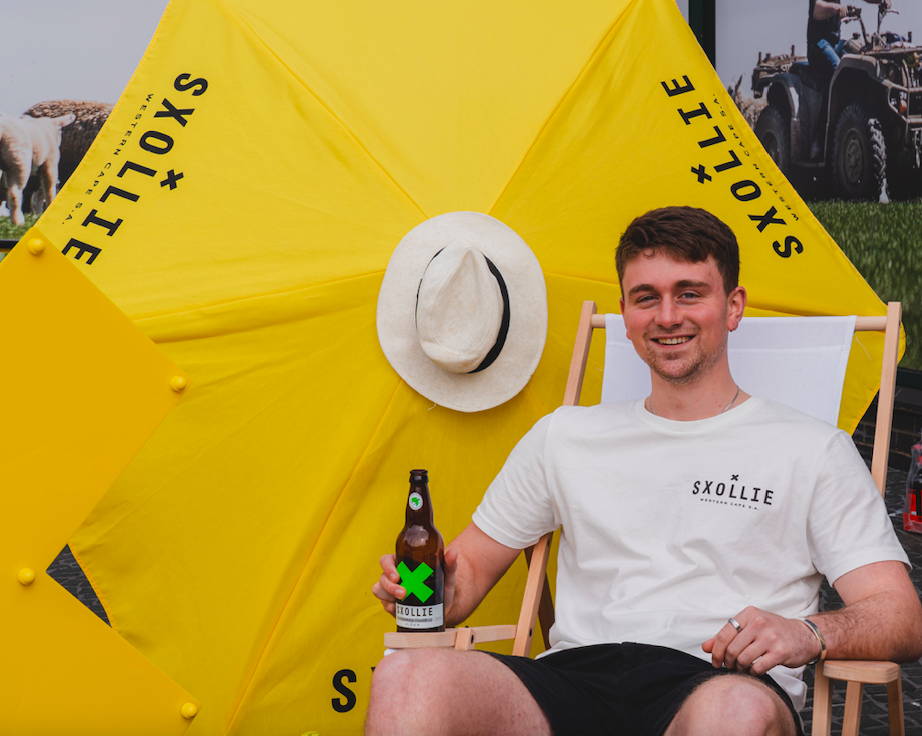 What can we say about our beloved Charlie? He's young, hungry, ready to hustle - not to mention the life and soul of any party. From taking his own boombox to We Out Here festival and gathering hundreds to jam to his impromptu DJ set, to arranging the most fabulous parties in SXOLLIE outlets, he is a true SXOLLIE. For this edition of Tasty Rascal we've tasked Charlie with the tough job of picking his fave winter warmers.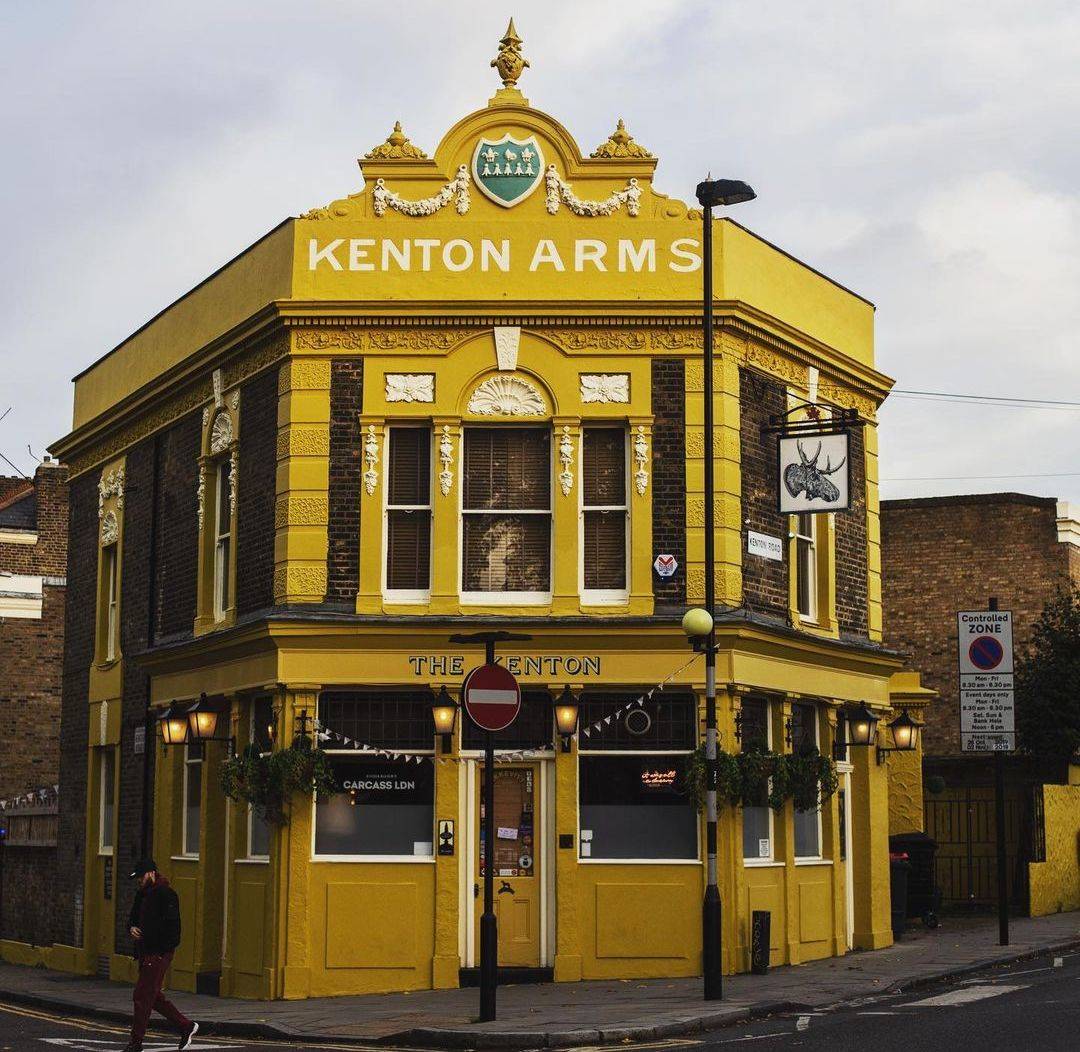 The Kenton (38 Kenton Rd, London, E9 7AB)
Located just north of Victoria park, it is a cosy independent pub with a Scandinavian twist and is a must visit if you are heading to east London. The pub is full of loads of quirky collectibles, my personal favourite being the life size Playmobil viking that greets you when you enter. A really great local run by some lovely people.
The Scottish Stores (6 Caledonian Rd, London, N1 9DT)
My go-to for grabbing a quick pre-train pint when travelling from Kings Cross. Situated right at the bottom of Caledonian Road, this independent pub has a vast selection of international beers and ciders. The Scottish Stores has recently had 50 new hotel rooms built, so if you do have one too many and miss the last train home, you can always stay over!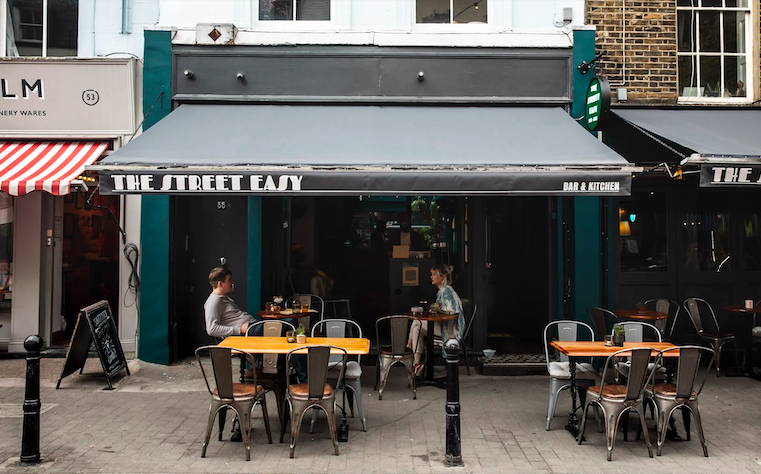 Street Easy (55-57 Exmouth Market, London, EC1R 4QL)
Every time I go to Exmouth Market I have to visit The Street Easy. It's really that simple! A lovely independent restaurant / bar serving quality food and some amazing signature winter warmers. My go-to is the pork belly bites paired with a crisp SXOLLIE Packham's Triumph Perry, the perfect pit stop for a hard day out selling!
Camley Street Natural Park (12 Camley St, London, N1C 4PW)
There's a nature reserve in the heart of Kings Cross? And they serve delicious SXOLLIE xider? Indeed there is. It's situated just next to Granary Square, just walk through the recently developed Coal Drops Yard. It's the ideal place to grab a morning coffee or an evening drink and then take a stroll through the seasonal nature garden. What's more, the cakes there are amazing!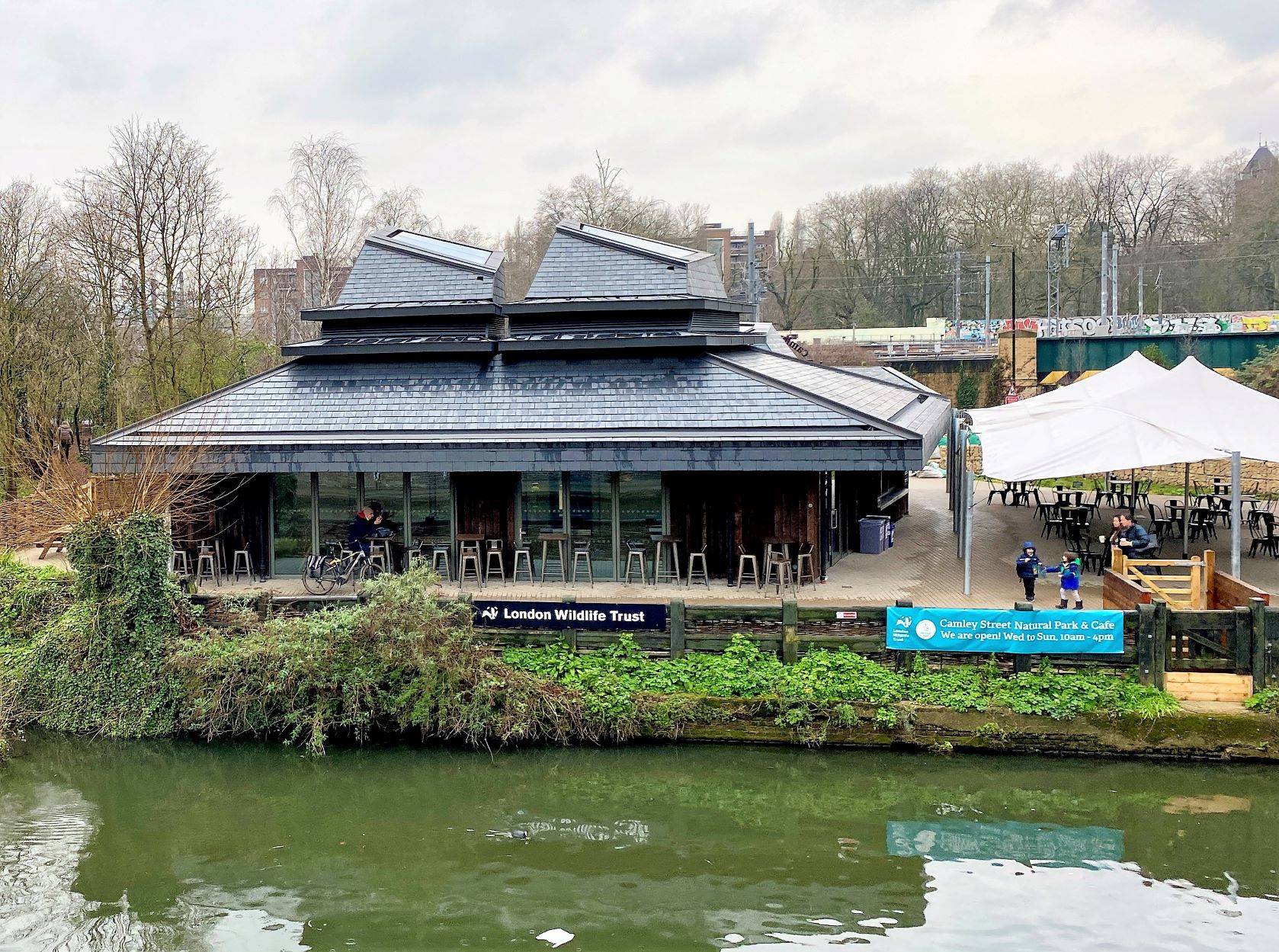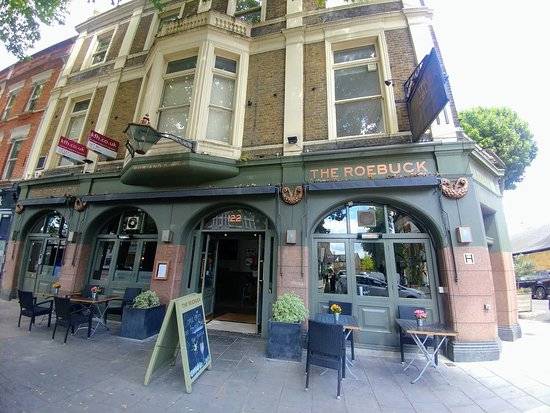 The Roebuck (122 Chiswick High Rd., Chiswick, London, W4 1PU)
As a North London guy I don't often venture to Chiswick, but when I do I'm heading straight for The Roebuck. A really lovely looking pub with some of the friendliest staff around and delicious food. Their beer garden has some of the biggest TVs I've seen in a pub, with a retractable electric roof and heaters so even rainy days won't be a problem! You'll catch me watching the Premier League there all year round. Toon Army!
The Magdala (2A S Hill Park, London, NW3 2SB)
A stone's throw from Hampstead Heath, The Magdala combines classic and rustic pub vibes with a great selection of modern craft beers and ciders (over 20 to choose from!). Often when I've visited, I've seen the manager in the kitchen churning out some seriously good grub. If you do happen to order the pork chop, bring a mate to help, that thing was colossal, and also delicious! If you're heading to the Heath, stop in there - it's a no brainer!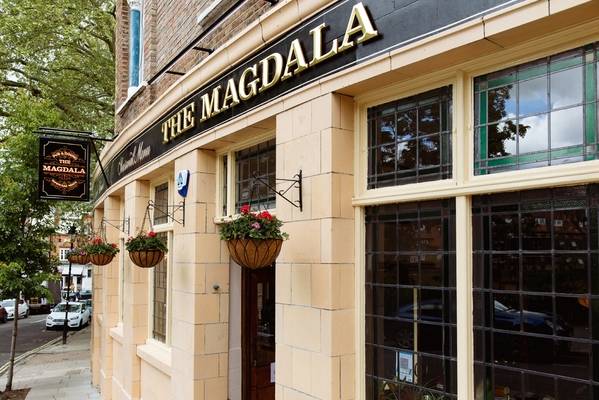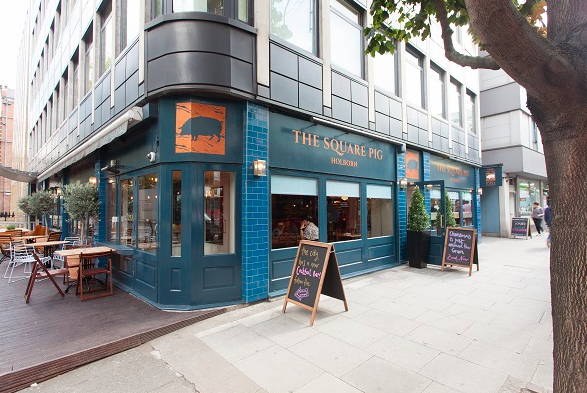 The Square Pig (30-32 Procter St, London, WC1V 6NX)
If I am working more centrally I find I do work up quite the thirst! If that's the case, my go-to is The Square Pig. Just down the road from Holborn station, it is always buzzing during the week. A great drinks selection and a menu of pub classics done right means this is a favourite for work lunches and after work drinks for nearby offices. On top of that, there's always some classic tunes playing into the late evening!
The Bethnal Green Tavern (456 Bethnal Green Rd, London, E2 0EA)
The Bethnal Green Tavern is a must if you are in the area. A vast and rapidly evolving selection of guest beers and ciders means each time I visit there's something new to try. The slogan printed on their menus 'Be Kind To Everyone' rings true when you are greeted by their super friendly staff. A really relaxed vibe means I quite often end up spending more time here than planned, which is great as it closes at midnight every night!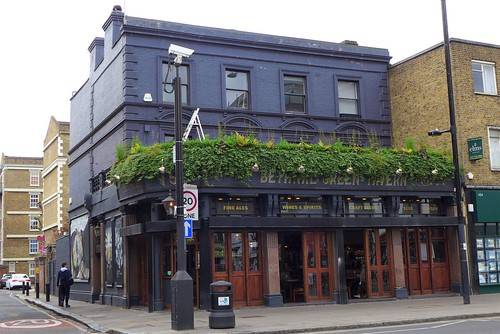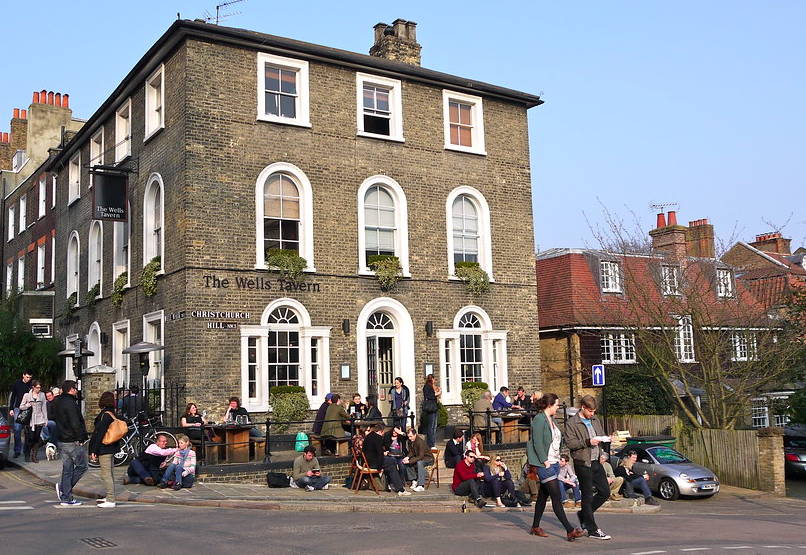 The Wells Tavern (30 Well Walk, London, NW3 1BX)
A little gem of a pub 10 minutes stroll up the hill from Hampstead tube station. I'm yet to walk past The Wells Tavern when it hasn't been packed. Clearly a favourite of the locals, it is set on the ground floor of a beautiful Georgian villa. The food there is a mix of British gastropub and modern European, and is sensational. Make sure you book if you want a table - it gets busy fast!
Nandos (Anywhere)
You might think this is a strange one but hear me out. As someone who works on the road it's nice to know wherever I am in London, I'm near some tasty chicken and an ice cold SXOLLIE. Some people think of their Nandos order as a personality trait, I'm not one of those people. However, if you do order a wing roulette, the SXOLLIE is on me!