SXOLLIE Summer: We Out Here Festival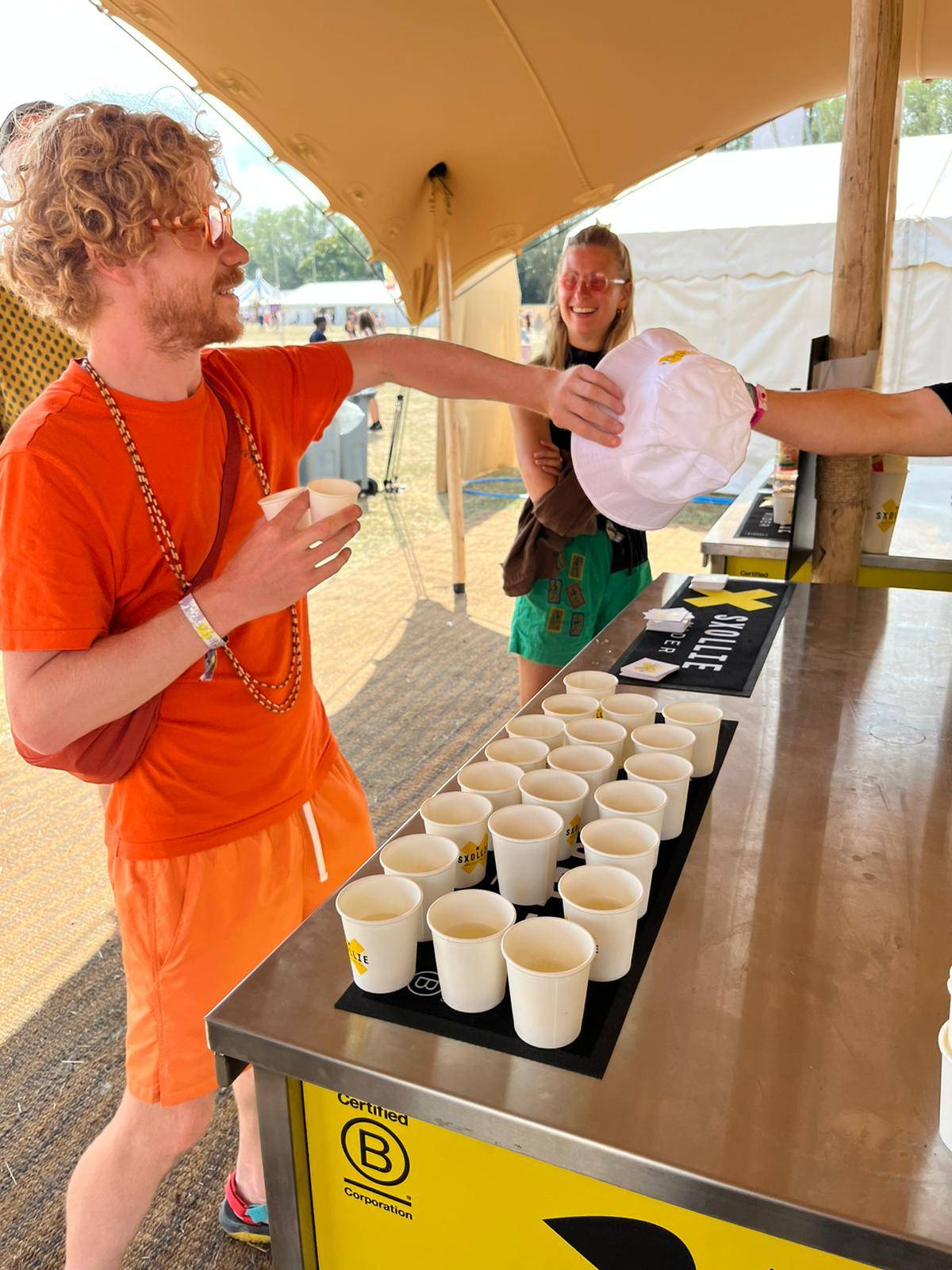 Last week, with the scorcher of the bank holiday approaching, our SXOLLIE squad rolled up their sleeves, packed their tents (and a massive speaker) and headed down to the amazing We Out Here Festival in leafy Cambridgeshire for a long weekend of music madness.
Now in its third year, the lineup boasted acts such as jazz legend Pharaoh Sanders, superstar rave duo Overmono, south London rapper Enny and the best artists that techno music has to offer, and SXOLLIE was right amongst the crowd, serving ice cold Xider to with a smile.
It was a weekend full of witnessing the brightest talents in music do their thing (and afterwards watching Evie, Jack and Charlie man the decks for a Xider-fuelled afterparty in true SXOLLIE style). We loved meeting all the festival goer's, giving out free shots, merch and even tickets to attend We Out Here (make sure you follow us @sxolliexider on Instagram to enter our competitions)!
Our weekend couldn't have gone any better, especially with our new 3 metre light up X, which helped those that wanted to continue the party find their way into our special tent - and bar! We cannot wait to come back bigger, better and brighter next year and we cannot wait to meet more SXOLLIE lovers (and SXOLLIE virgins too, we don't judge).