Outlook Festival
Xider, sun and sound systems at Outlook Festival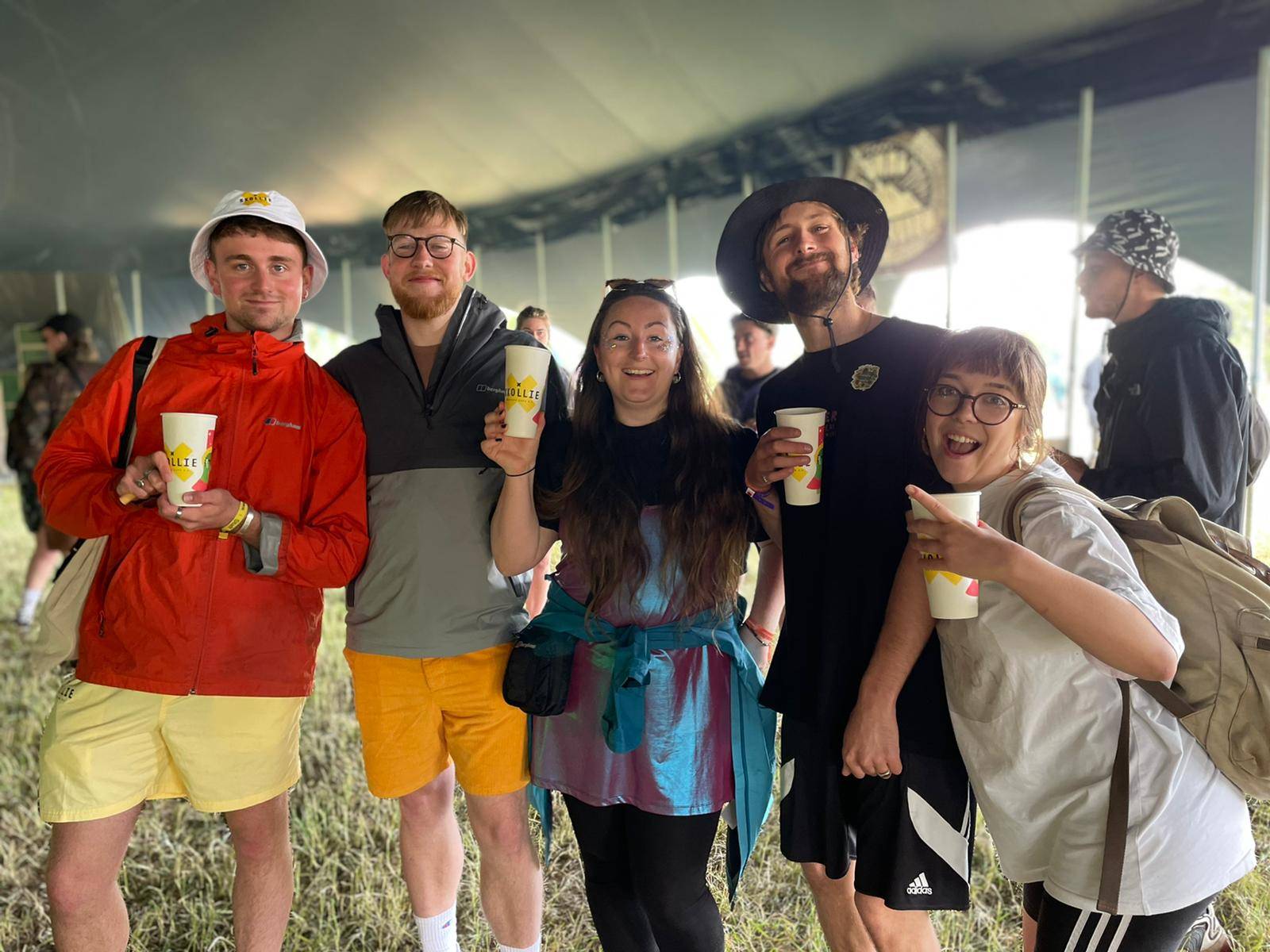 At SXOLLIE the hustle never stops and last weekend we took our portable bars (oh yes, we have a few) down to Outlook Festival in Cheshire to add some xider to the sound system culture.
Although the weather was more showers than sunshine, our SXOLLIE team threw on their trusty bucket hats (branded, of course), put on their SXOLLIE shorts (probably should've looked at the weather forecast first) and headed straight to the bars to supply the masses with SXOLLIE.
With the pints flowing and the music pumping, Charlie and the gang hung out with Outlook veterans, met new afrobeat lovers, vibed at crowded stages (hustle hard, play hard right) and kept up the party atmosphere even in the rain, by handing out free SXOLLIE samples to cider and SXOLLIE virgins (and lovers too, of course).
We had a great weekend and SXOLLIE definitely brought the sunshine to the festival- if only in the bottled form. We can't wait to attend more festivals and carry on our summer of SXOLLIE!