Our Best Kept Secret: SXOLLIE Gravy
Our best kept Secret: SXOLLIE Gravy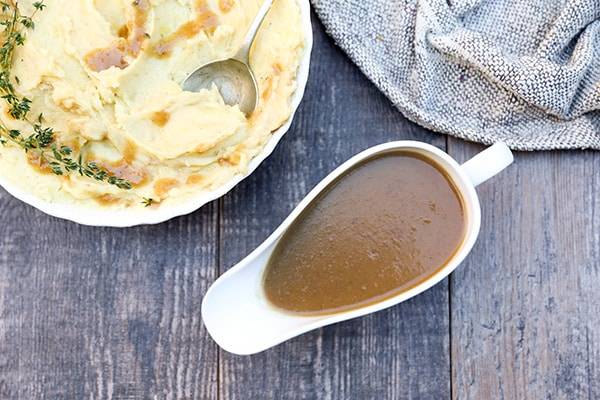 What can we say about gravy... a good gravy brings everything together; a roast dinner with a fountain of veg, a succulent steak and kidney pie with a dollop of creamy mash, a steak with thick cut chips ... the possibilities are endless! We want to share our secret SXOLLIE sauce that has been sitting pride of place on our Sunday dinner table for some time that goes super well with pork.
1. In a saucepan, gently stir the butter on a low heat until melted
2. Add your plain flour and continue to mix together until the mixture becomes a light yellow paste, at this point begin to slowly add the reserved cooking juices into the saucepan, combining them with the butter/ flour mixture until smooth
3. Then begin to gradually pour in all of the stock, followed by the SXOLLIE, mixing the saucepan as you go
4. When added, turn up the heat, stop stirring the mixture and leave to boil
5. At boiling point begin stirring again, turn the heat down to a simmer and simmer for 3-5 minutes until slightly thickened.
6. Season with salt and pepper to taste.
What you need (serves 6 people):
330ml SXOLLIE Granny Smith
2 tbsp plain flour
4 tbsp reserved roasted meat cooking juices
300ml (1/2pt) pork or chicken stock
Salt, to season
1 tbsp unsalted butter