Our top 10 non-fiction picks with Rebel Book Club
Our top 10 non-fiction picks with Rebel Book Club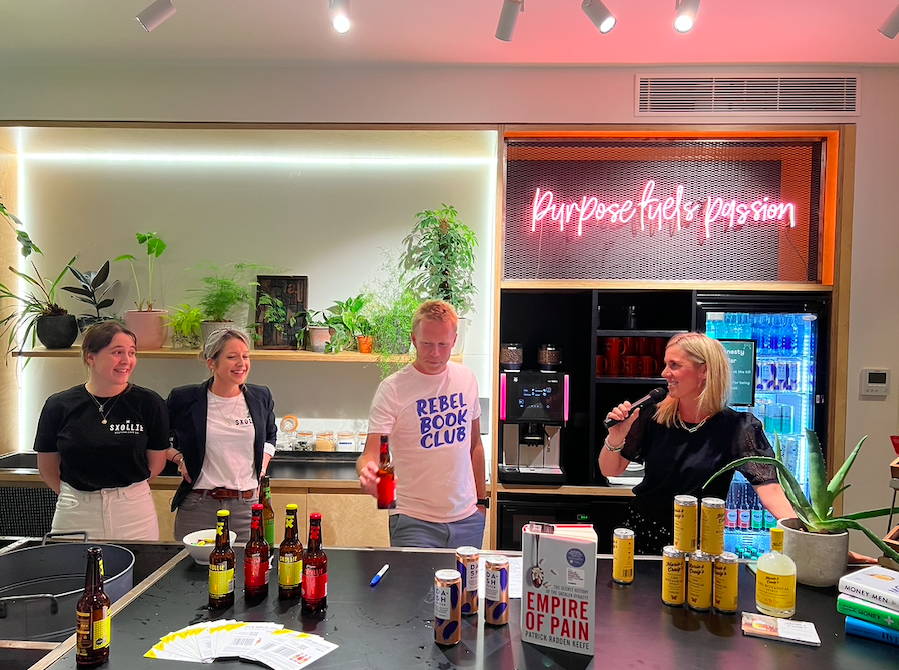 At SXOLLIE we're known for being rascals but we love a good rebel too! This year, our team have not only been attending Rebel Book Club, but supplying them with Xider to enjoy while they discuss their monthly read. Rebel Book Club is all about mixing non-fiction books to challenge and change us with high energy in-person events with a fun crowd who will keep you accountable. We have picked our top ten non-fiction reads of the year straight from the Rebel Book Club library.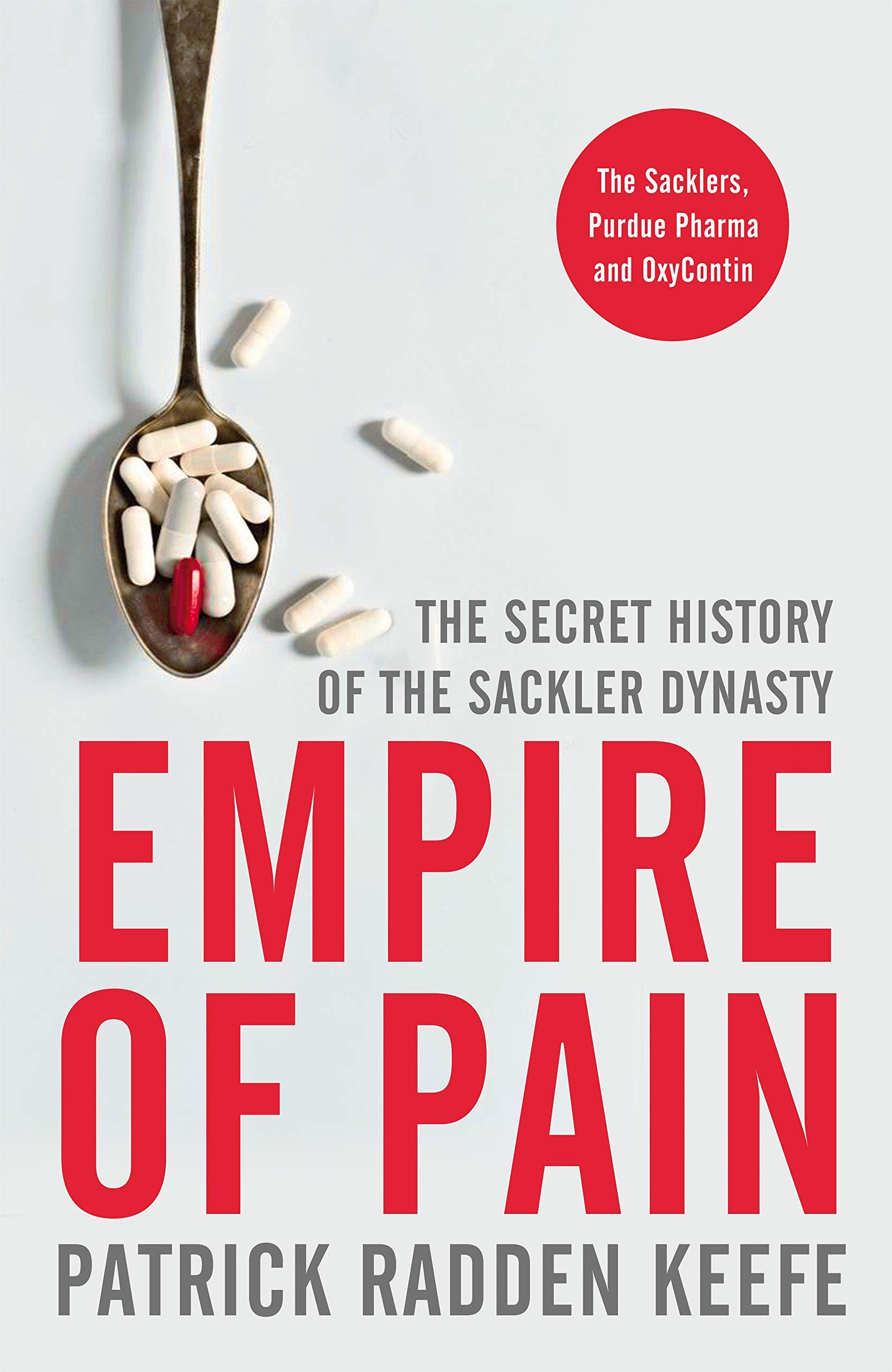 Empire of Pain by Patrick Padden Keefe
The gripping and shocking story of three generations of the Sackler family and their roles in the stories of Valium, Oxycontin and the opioid crisis. The Sackler family is one of the richest in the world, and their name adorns the walls of many famous institutions – Harvard; the Metropolitan Museum of Art; Oxford; the Louvre. The source of the family fortune was vague, until it emerged that the Sacklers were responsible for making and marketing Oxycontin, a blockbuster painkiller that was a catalyst for the opioid crisis – an international epidemic of drug addiction which has killed nearly half a million people.
Three Women by Lisa Taddeo
Three Women is a 2019 non-fiction book by Lisa Taddeo. It is her debut book and was published on July 9, 2019, by Avid Reader Press, an imprint of Simon & Schuster. It covers the sexual and emotional lives of three women from different backgrounds and regions of the United States.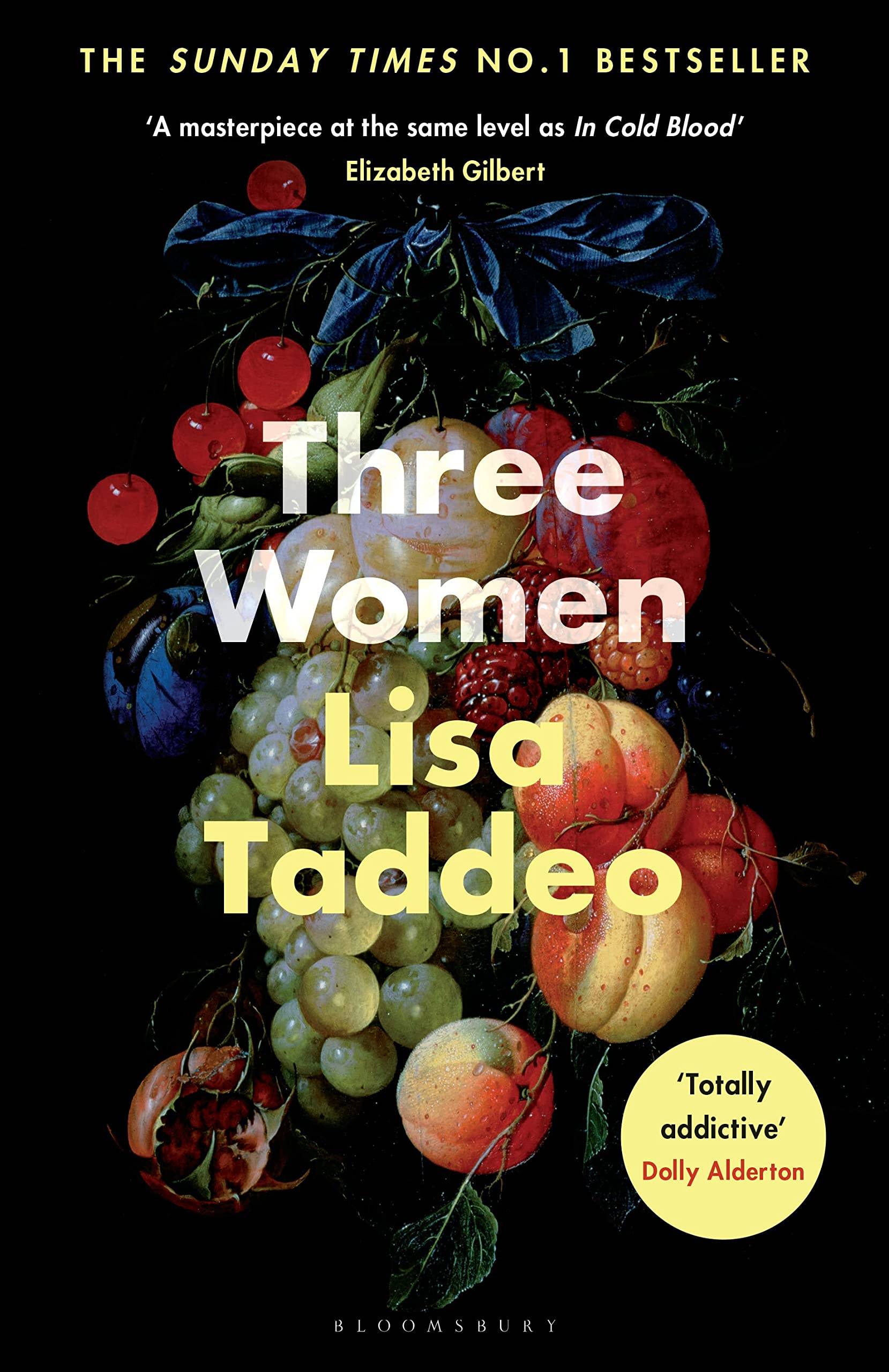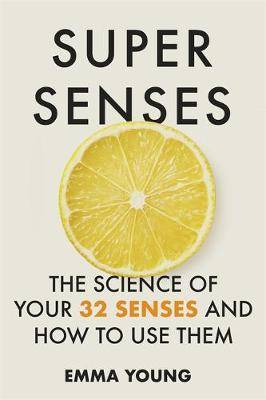 Super Senses by Emma Young

How do you sniff out danger? What is a sense of direction or a gut instinct? You know about your five senses: hearing, sight, smell, taste and touch. But recent research has shown that we actually have at least thirty-two. We take our senses for granted but what would be possible if we properly understood how they all work?
Award-winning science writer Emma Young has spent over a decade finding out, and in Super Senses she takes us on an exhilarating sensory journey, revealing how we taste things without using our tongues, why swearing is good for us and why both chocolate and rollercoasters can help you fall in love. Discover how touch can ease pain, how taking your pulse can make you fitter and why Abba's Dancing Queen sounds different in Bolivia.
Rise Up: The #Merky Story So Far by Stormzy
In three years Stormzy has risen from one of the most promising musicians of his generation to a spokesperson for a generation. Rise Up is the story of how he got there. It's a story about faith and the ideas worth fighting for. It's about knowing where you're from, and where you're going. It's about following your dreams without compromising who you are.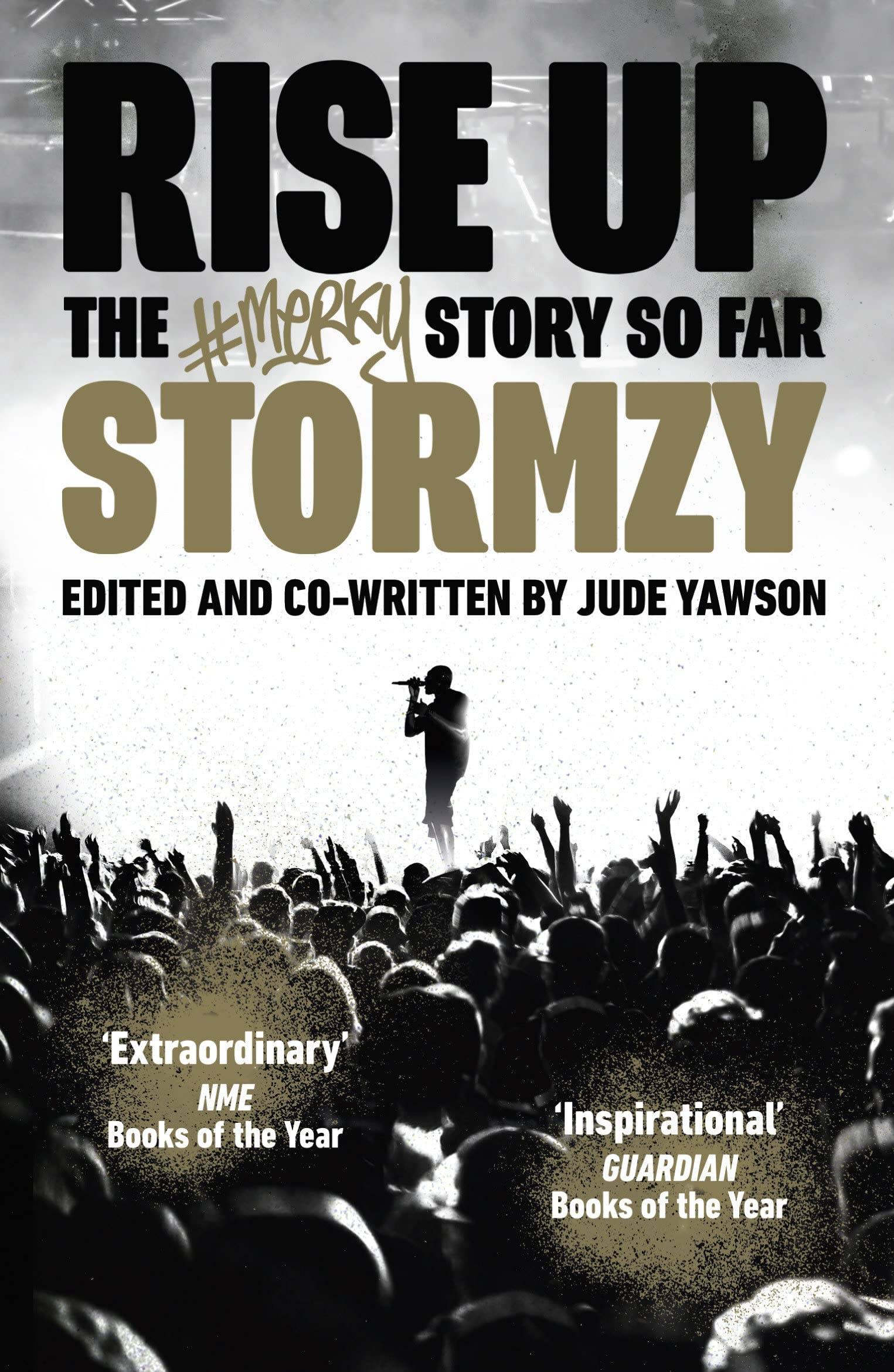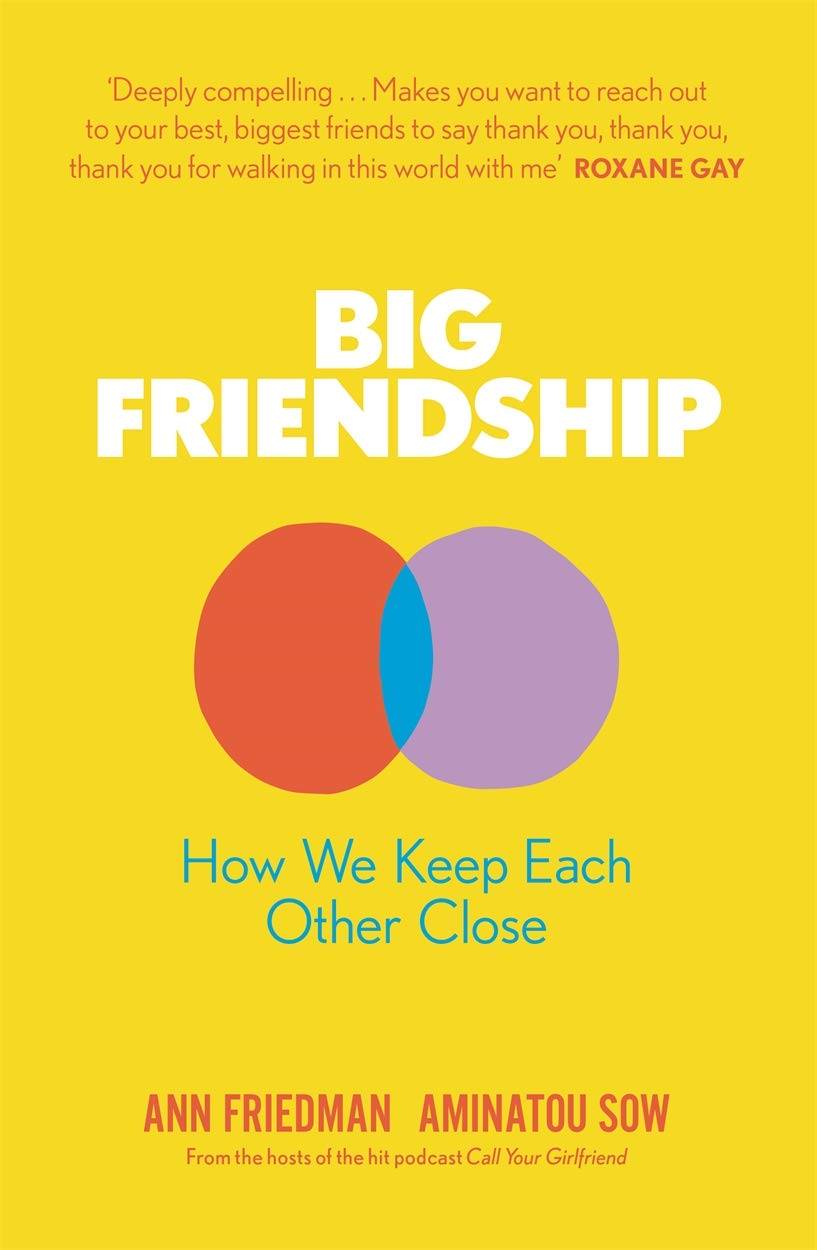 Big Friendship by Aminatou Sow and Ann Friedman
In a culture that primarily values romantic or familial relationships, Big Friendship: How We Keep Each Other Close is a necessary corrective. Aminatou Sow and Ann Friedman offer a deeply compelling book that is part clear-eyed and poignant memoir of a big, invaluable friendship and part frank manifesto on how to nurture the important friendships in our lives in good times and bad. In each chapter, Sow and Friedman demonstrate how they navigate the nuances of their long-standing friendship with elegance, warmth, and generosity. This is the kind of book that makes you want to reach out to your best, biggest friends to say thank you, thank you, thank you for walking in this world with me. As with your big friendships, this unforgettable book is one you will want to keep close
Be More Pirate by Sam Conniff
Pirates stood for MISCHIEF, PURPOSE, and POWER. And you can too.
Be More Pirate unveils the innovative strategies of Golden Age pirates, drawing parallels between the tactics and teachings of legends like Henry Morgan and Blackbeard with modern rebels, like Elon Musk, Malala, and Banksy. Featuring takeaway sections and a guide to building your own pirate code 2.0, Be More Pirate will show you how to leave your mark on the 21st century.
Whatever your ambitions, ideas and challenges, Be More Pirate will revolutionise the way you live, think, and work today, and tomorrow. So what are you waiting for? Join the rebellion.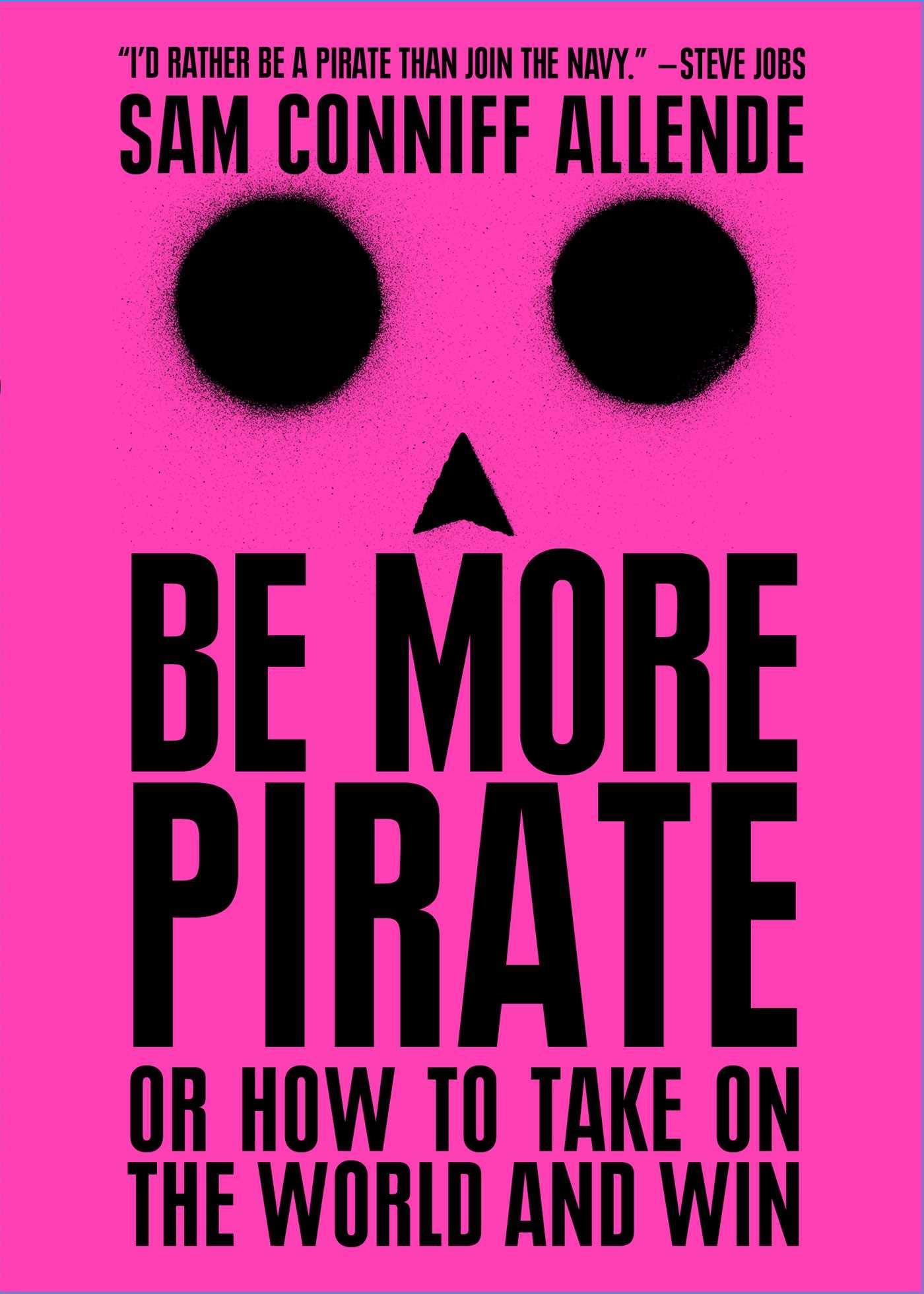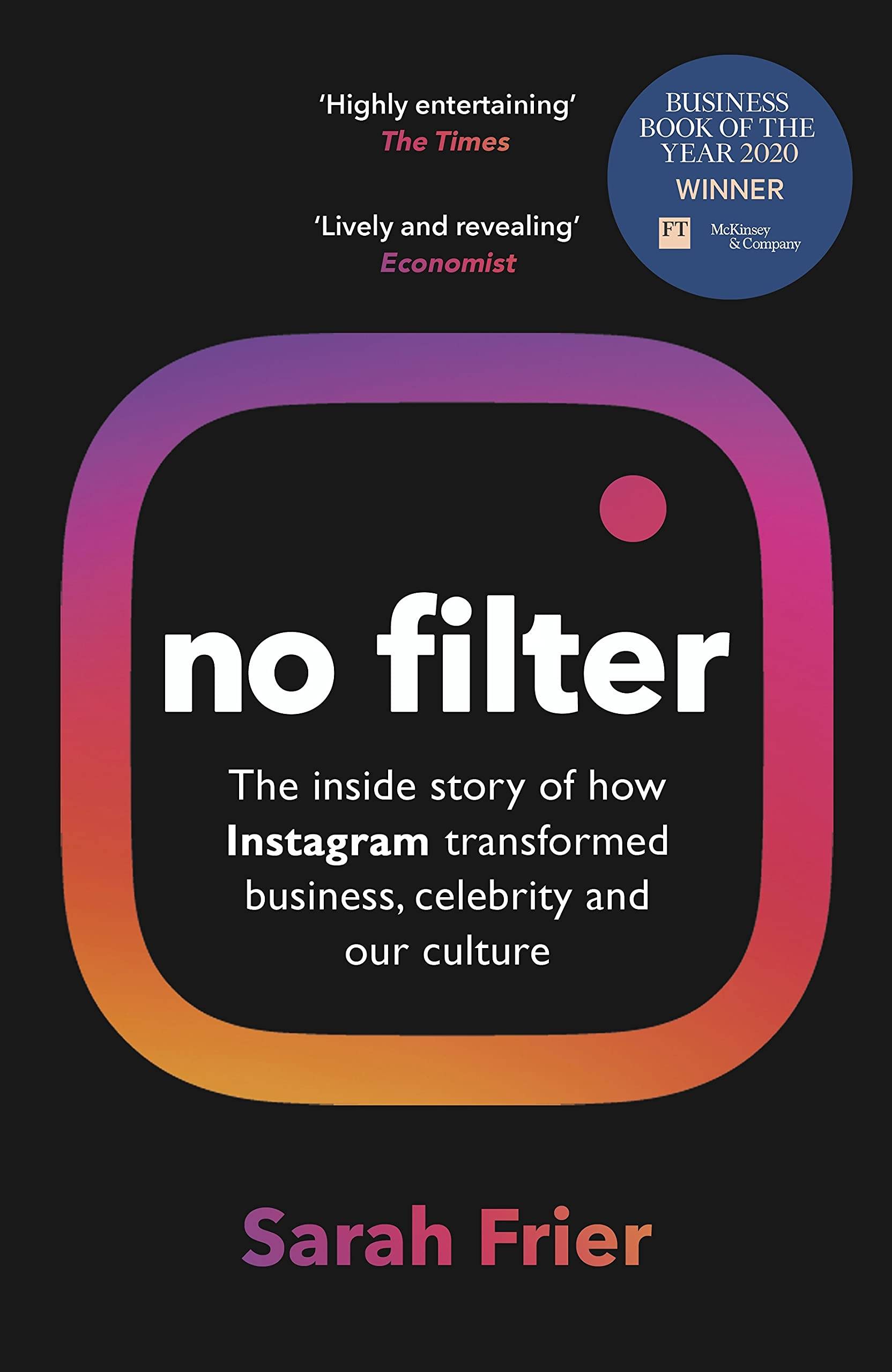 No Filter by Sarah Frier
In 2010, Kevin Systrom and Mike Krieger released a photo-sharing app called Instagram, with one simple but irresistible feature: it would make anything you captured look more beautiful. The cofounders cultivated a community of photographers and artisans around the app, and it quickly went mainstream. In less than two years, it caught Facebook's attention: Mark Zuckerberg bought the company for a historic $1 billion when Instagram had only thirteen employees.
In this "sequel to The Social Network" (The New York Times), award-winning reporter Sarah Frier reveals the never-before-told story of how Instagram became the most culturally defining app of the decade.
Digital Minimalism by Cal Newport
Do you find yourself endlessly scrolling through social media or the news while your anxiety rises? Are you feeling frazzled after a long day of endless video calls?
In this timely book, professor Cal Newport shows us how to pair back digital distractions and live a more meaningful life with less technology. By following a 'digital declutter' process, you'll learn to:
· Rethink your relationship with social media
· Prioritize 'high bandwidth' conversations over low quality text chains
· Rediscover the pleasures of the offline world
Take back control from your devices and find calm amongst the chaos with Digital Minimalism.
The Culture Map by Erin Meyer
Whether you work in a home office or abroad, business success in our ever more globalized and virtual world requires the skills to navigate through cultural differences and decode cultures foreign to your own.
Renowned expert Erin Meyer is your guide through this subtle, sometimes treacherous terrain where people from starkly different backgrounds are expected to work harmoniously together.
When you have Americans who precede anything negative with three nice comments French, Dutch, Israelis, and Germans who get straight to the point ( your presentation was simply awful") Latin Americans and Asians who are steeped in hierarchy Scandinavians who think the best boss is just one of the crowd, the result can be, well, sometimes interesting, even funny, but often disastrous.
Never Split The Difference by Chris Voss
After a stint policing the rough streets of Kansas City, Missouri, Chris Voss joined the FBI, where his career as a kidnapping negotiator brought him face-to-face with bank robbers, gang leaders and terrorists. Never Split the Difference takes you inside his world of high-stakes negotiations, revealing the nine key principles that helped Voss and his colleagues succeed when it mattered the most - when people's lives were at stake.
Rooted in the real-life experiences of an intelligence professional at the top of his game, Never Split the Difference will give you the competitive edge in any discussion.