The SXOLLIE story with Laura Clacey
The SXOLLIE story with Laura Clacey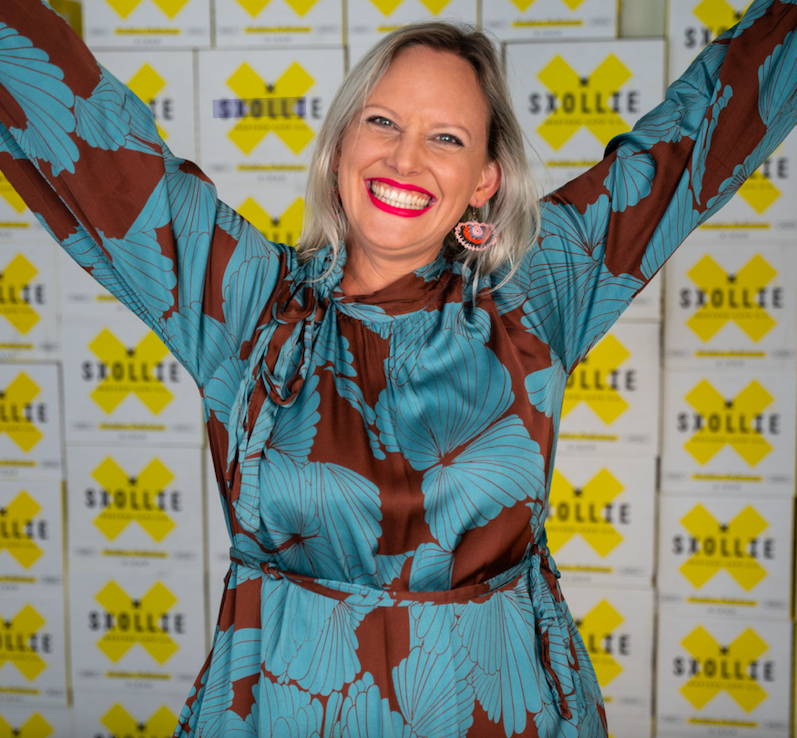 Having grown up in South Africa, I knew we had incredible fresh apples, but no one had thought to turn them into cider. We thought about using single varietal apples and single estate provenance to make distinctly different ciders - a cut above the others. Thank f*ck it worked!

Karol and I knew we wanted to share every element of our lives. Both of us have a strong entrepreneurial spirit. I wanted to try my hand at setting up a truly sustainable business based on trade, not aid, and at the back of the duty supermarket shelves, sat cider and that was the lightbulb moment!
We hit our early sustainability goals! Our emissions are much lower than our UK competitors. It is our genuine belief that business should contribute to society, so SXOLLIE is more than just about making money
Our mission is to show people that there is an apple beverage you will love and that there is a cider enough to replace your usual G&T or wine
Here's how we enjoy it!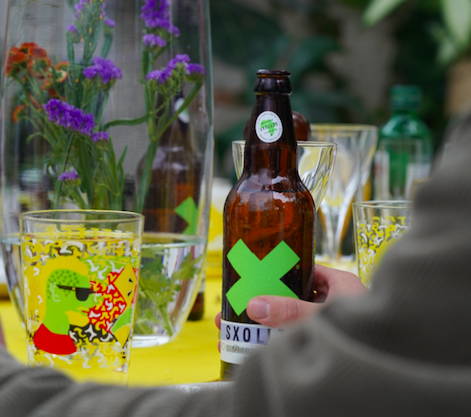 Granny Smith:
On its own on a hot sunny day at about 5pm as the sun dips behind our London garden wall, and I'm no longer squinting to see my friend's face. Perhaps with a block of cheese dipped into Karol's uncle famous crab-apple-chutney but that's optional!
Golden Delicious:
X spicy, Pad - Pink- King made from succulent pork belly fried in curry powder, chilli, lime, leaves and basil with beans. The spice with the sweetness of Golden Delicious blows my mind every time. Why on earth would you ruin a curry with a beer?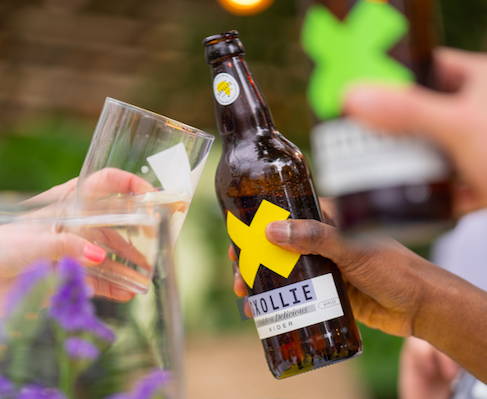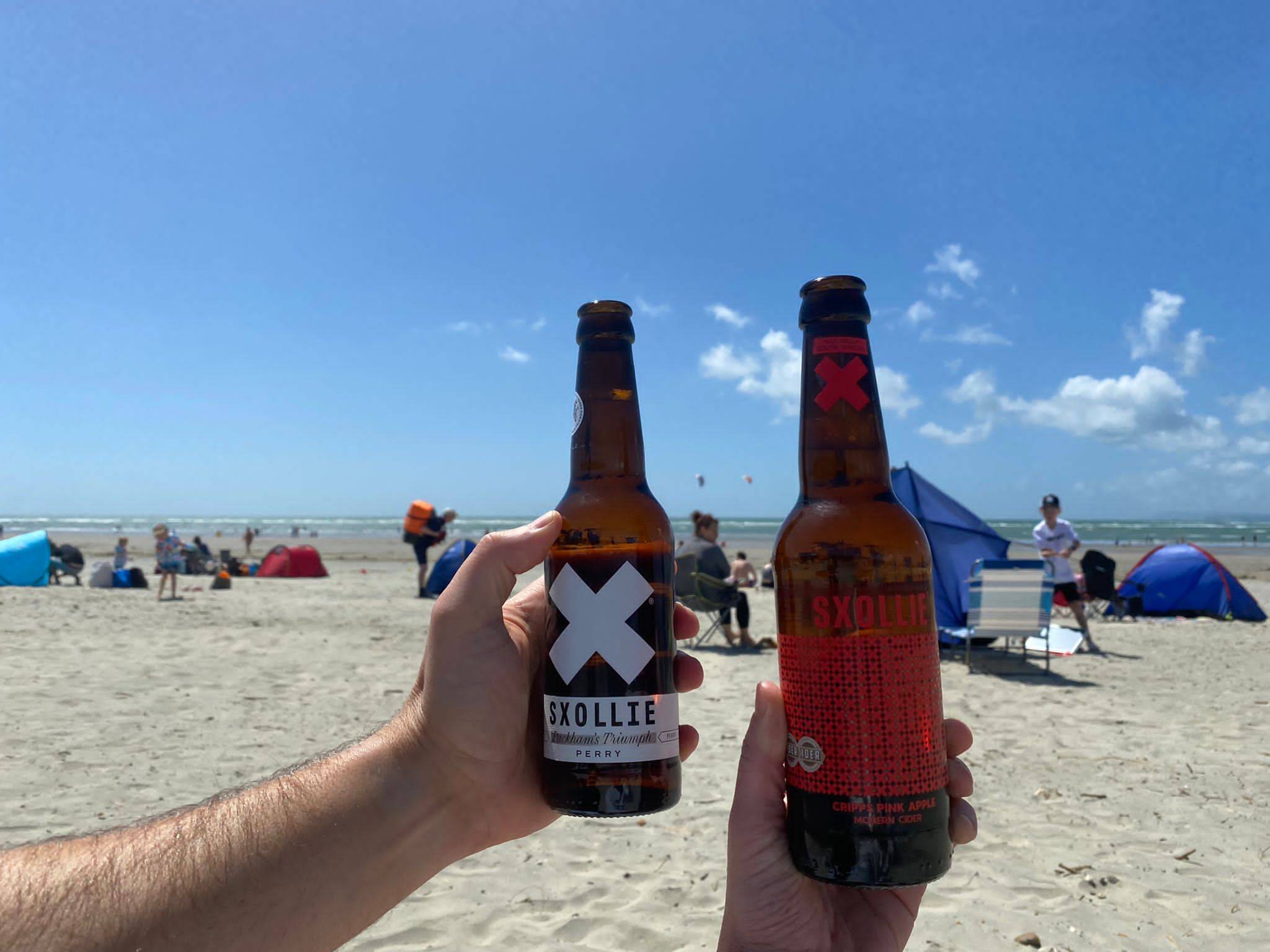 Cripps Pink:

Mushy rhubarb with Jude's salted caramel ice-cream. It's the perfect accompaniment to dessert when you still want "something" but not yet another glass of wine. It refreshes your plate and mind.